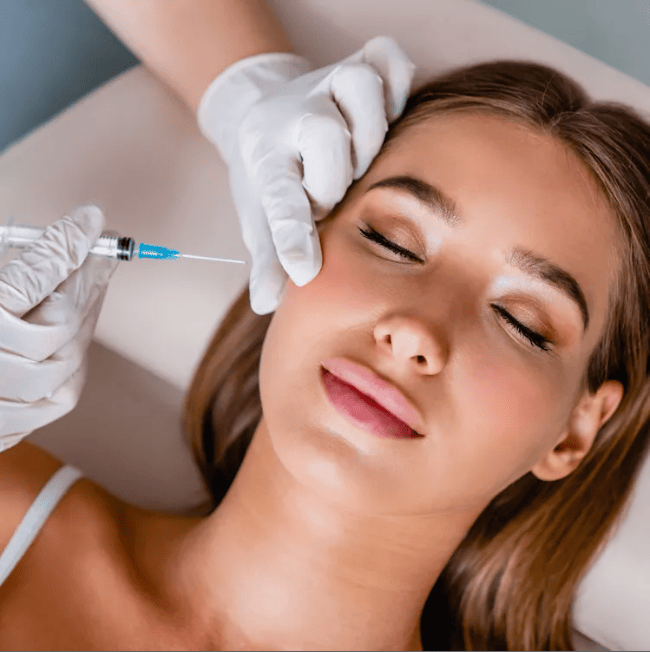 Mesotherapy
(Skin Booster/ Fillmed NCTF 135 HA) is a technique that uses injections of vitamins, en-zymes, and plant extracts to rejuvenate and tighten skin and remove excess fat. It uses very fine needles (FILLMED-The NanoSoftTM) to deliver a series of in-jections into the skin's middle layer(mesoderm).
The idea behind mesotherapy is that it corrects underlying issues and rejuvenates your face.
The Benefits of Mesotherapy
Firmness, Hydration, luster
Even complexion, decrease pore, enhance tonicity
The visibly younger effect, for longer, excellent tolerance
Treats all skin types safely
Stimulates collagen production
Improves symmetry of the face
Prevention of wrinkles and rejuvenates and revives dull, tired-looking skin.